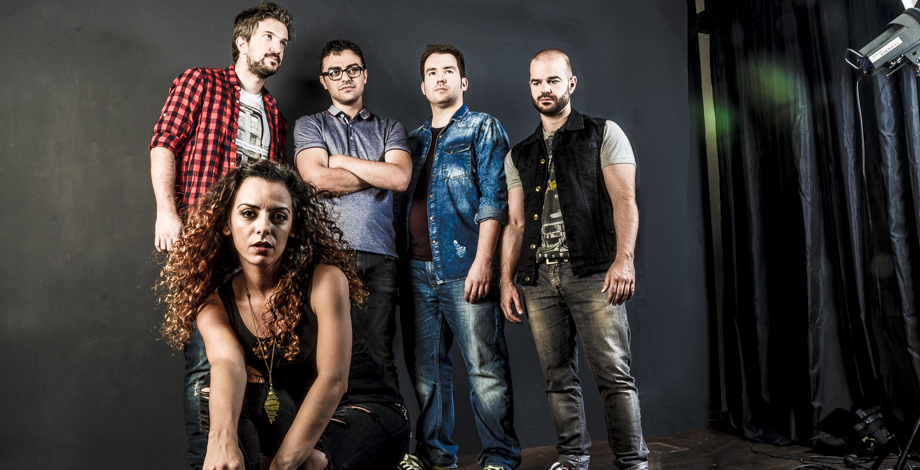 Involutio is an alternative rock band from Talavera de la Reina (Spain), formed in February 2011 by Rubén Dapica (drums), Gilby Ramírez (bass), Samuel Botija (guitar), and the brothers Sara and Moi Amor (vocals and guitar respectively). All of them have experience on the stage after playing in different rock bands like Hêkate or Sins, with several local gigs.
After a hard choice for the band name, at the beginning of 2014 the members decided that the band would be named Involutio, and under this name they started to spread their progress in social networks, including the creation of their own website, where contents about composition and recording of their music are published, pictures and material for media as well.
From their current eleven song catalogue, they chose those five that represent the best sound of the band to record an EP in a studio at Talavera under Noel Felipe technical direction. The EP would be masterized by Nick Litwin in Mastering Mansion Madrid. Its sound treats to be true to live music, keeping the bright and the original subtlety of the melodies, their lights and shadows, avoiding the excessive compression trend that prevails in rock or metal bands these days, a "level war" that sacrifices final sound quality.
Involutio's riffs have rock and metal influences from big americans bands, although they are the result of a constant research of their own sound and the generation of a style that joins the diversity of the five band members. String melodies are mixed with marked and powerful rhythms, producing a solid recreation scenario for Sara's voice, firm and aggressive, but with a sweetness that harmonizes as a whole.
Their lyrics are clear and direct, with a strong emotional component. They are about connecting the listener and transmitting he's not alone. Therefore the self-improvement and the wish to start over and reinvent oneself are usual song topics.
Definitely, they are a band full of energy and with a strong determination to develop their musical careers and to spread their songs all over national and international scenarios.